Capital Market Authority's New Graduates Internship Program - 1st Edition
February 4th, 2016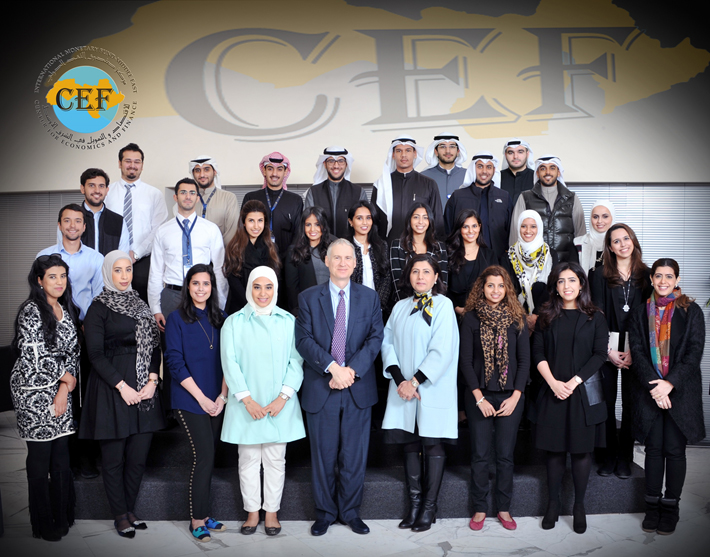 The CEF organized an event for the fresh recruits of the Capital Markets Authority's Young Professionals Program. The main aim of this Program is to build the national capacity in the areas of economics and finance to enable the new recruits joining the CMA to enhance their skills and performance.
As part of the CEF's aim to strengthen its links with leading Kuwaiti institutions, the CEF participated in this important initiative by hosting 20 participants on February 4, 2016 as part of the YPP. During the one-day extensive training course, a number of presentations were delivered by CEF team members. CEF Director, Oussama Kanaan, opened the event by welcoming the participants, and discussed the significance of the partnership between the CEF and the CMA, as well as the CEF's strategy in capacity building.
Lahcen Achy, CEF Senior Economist, delivered a comprehensive presentation about the IMF, covering the organization's mandate, goals, and activities. Finally, Raja'a Al-Behaisi, the CEF Office Manager, presented an overview of the administrative aspects of the work of the CEF and the conduct and organization of its courses. The feedback received from the CMA as well as from the trainees, was very positive, which bodes well for a continuation of joint CEF-CMA activities including through the Young Professionals Program.